South Dakota's Fallen Heroes Bridge Dedication program.
In 2019, Governor Kristi Noem and the South Dakota Departments of Veterans Affairs, Military, and Transportation launched the Fallen Heroes Bridge Dedication Program. The program will dedicate state bridges to South Dakotans who died while in active service. Naming South Dakota bridges in honor of our fallen gives us the opportunity of remembrance, reflection, and respect—to honor the men and women who gave their lives in service to this nation. They cherished liberty and loved freedom enough to lay down their lives to preserve our way of life. The Fallen Heroes Bridge Dedication Committee will meet annually in April and will select six heroes to honor and six bridges to dedicate. Dedication of the bridges will be held in May-November.
Click here to download the application form
.
Learn more about the SDDVA Resource Book for veterans.
We have developed a resource book to educate veterans on the benefits and resources that are available to them and their family.
Click here to check out the resource book
.
COVID-19 Update from Michael J. Fitzmaurice State Veterans Home
November 15, 2021 Update
Midwest Honor Flight to host Wreaths Across America at South Dakota Veterans Cemetery
Midwest Honor Flight to host Wreaths Across America ceremony at South Dakota Veterans Cemetery December 18. The ceremony will be held at 11:00 am at the State Veterans Cemetery (25965 477th Avenue) in Sioux Falls. The tradition of laying wreaths to honor our veterans during the holiday season began in 1992, when Morrill Worcester of Worcester Wreath Company (Harrington, Maine) was stuck with a number of extra wreaths at the close of the holiday season. Remembering a boyhood trip to the Nation's Capital, and the sacred grounds of Arlington National Cemetery, he donated 5,000 wreaths to be placed at the headstones of an older section of the cemetery. What began as one man's gesture, has now grown into a national movement - when in 2007 Wreaths Across America was formed as a non-profit. Today, more than 2,500 locations participate on a Saturday in December in laying the wreaths out of remembrance and respect for our nation's brave servicemen and women. Sponsorships and more information can be found by visiting:
https://www.midwesthonorflight.org/sd-veterans-cemetery-waa.html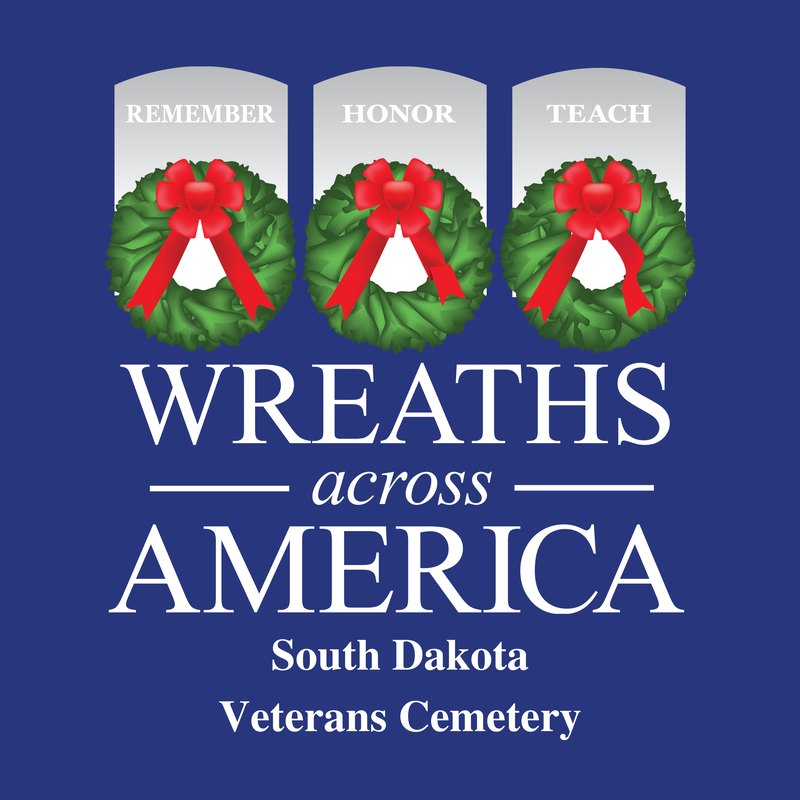 South Dakota Veterans Cemetery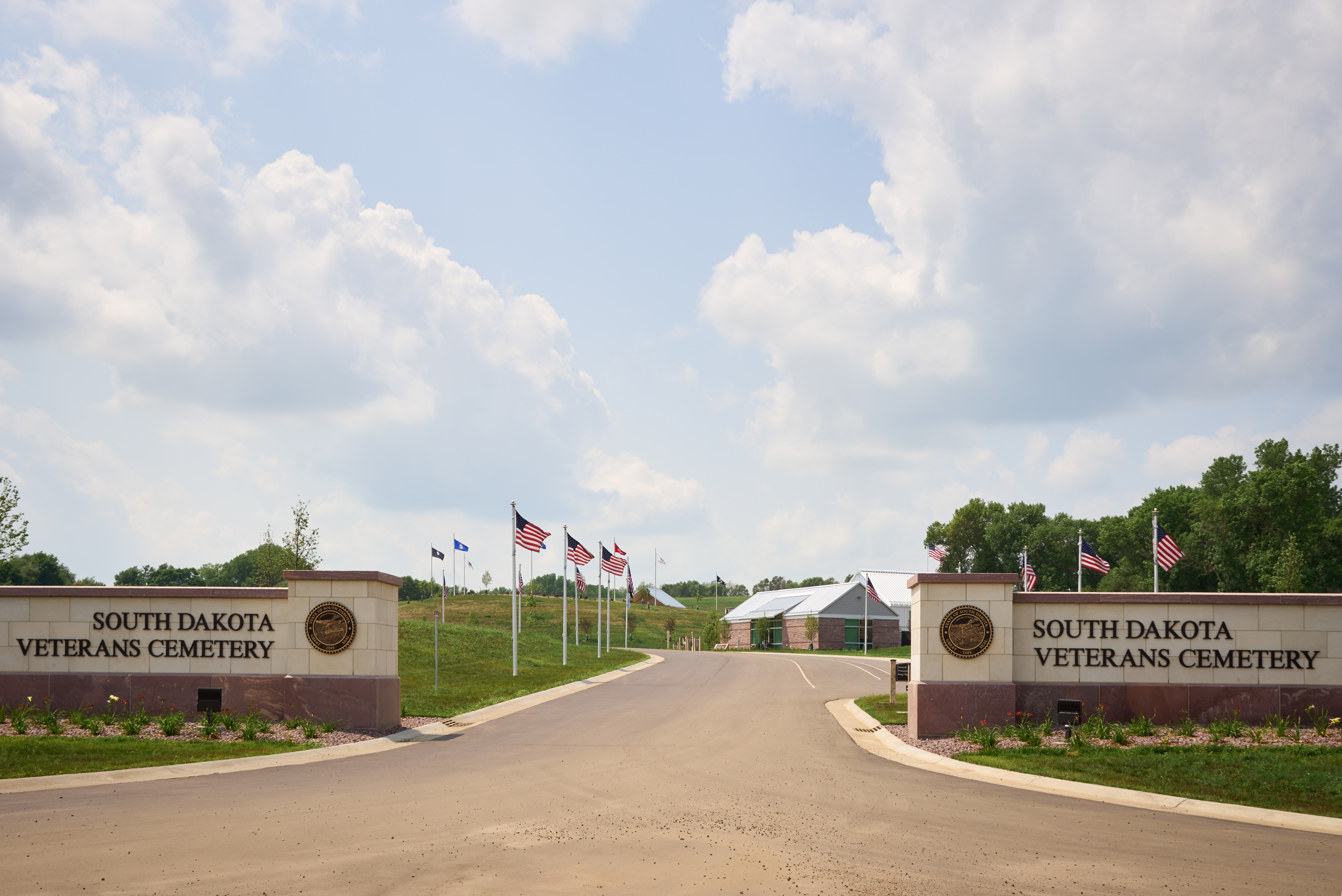 Soldiers and Sailors
Memorial Building
425 East Capitol Avenue
Pierre, SD 57501

Phone: 605-773-3269
Toll Free: 1-877-579-0015

The State of South Dakota proudly employs
1,086
veterans.

(information based on voluntary self-disclosure.)

Upcoming events
Back to Top